The 3 rooms of Family Suite category consist of a living room and 2 bedrooms with double and 2 single beds covered with delicate white linen. These rooms are designed for 4 guests with an opportunity of adding 2 extra beds.
Sofas with a small table create a warm atmosphere of comfort and relaxation. Additional table and armchairs are perfect for those who want to keep on working and creating surrounded by nature. The bathroom has a shower, cotton towels and hygiene accessories.
Guests can enjoy great views from the window overlooking the resort's backyard and picturesque mountains, where birds twitter in unmatched nature all day.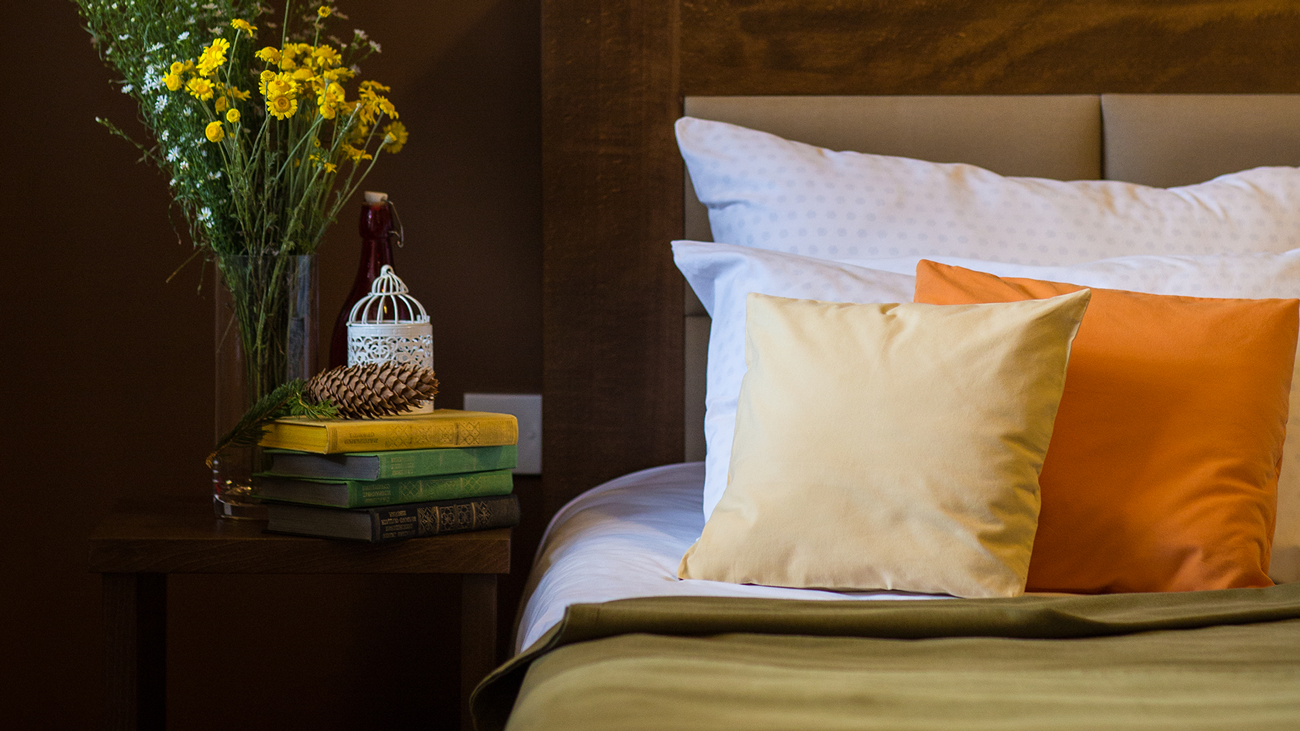 - TV set with cable channels
- Wi-Fi
- Shower
- Safety box
- Refrigerator
- Hairdryer
- Internal phone
- Parking
- Additional beds
- Laundry and ironing services
- Bar
- Sauna
- Billiards 
- Conference hall