3 Luxe rooms have separate living rooms and bedrooms and are designed for 2 guests with an opportunity of adding 2 extra beds. The small table with a sofa and armchairs in the living room create a unique atmosphere of comfort and relaxation around the fireplace.
Bedrooms are equipped with double beds covered with delicate white linen, while spacious bathrooms offer cotton bath towels and hygiene accessories. Rooms of this category have 2 TV sets, an extra sofa, a vanity table and a mirror.
Guests can enjoy great views from the balcony overlooking the resort's backyard with a fountain and picturesque mountains, where birds twitter all day.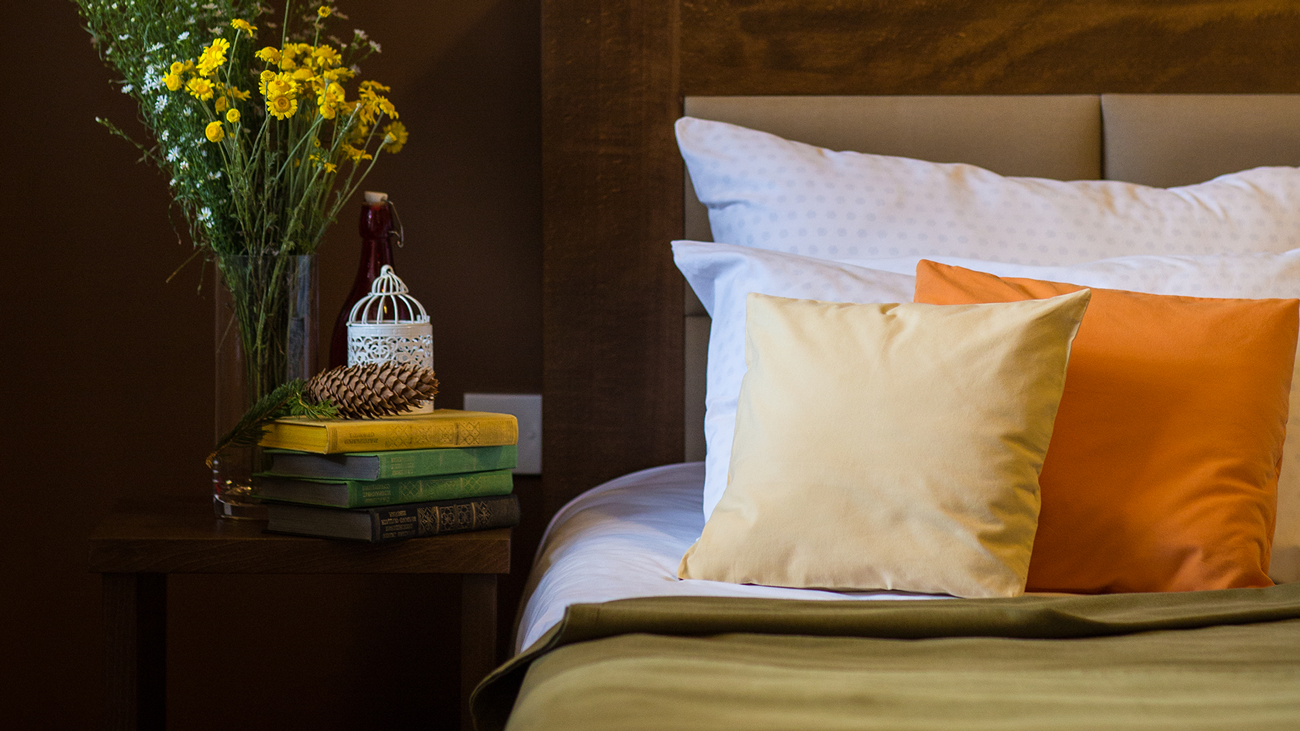 - TV sets in every room with cable channels
- Wi-Fi
- Fireplace in the living room
- Balcony
- Bathtub
- Safety box
- Refrigerator
- Bar table
- Electric kettle 
- Hairdryer
- Internal phone
- Parking
- Additional beds
- Laundry and ironing services
- Bar
- Sauna
- Billiards 
- Conference hall